Novel Coronavirus 2019
Novel Coronavirus - 2019-nCoV Update




Basic Care

X

Maintaining Good Hygiene

Wash your hands regularly with soap and water for at least 20 seconds, pay special attention to your fingertips, between the fingers and dry your hands with a disposable paper towel.
Remember to cough and sneeze into your sleeve or a tissue and then throw away the tissue and wash your hands, or use a sanitizer gel.
Regularly disinfect your hands, surfaces and objects, such as desks and shared areas.

Social Distancing and Self Isolation

Social distancing refers to physically distancing yourself from other people and involves:

Interacting with as few people as possible.
Try to avoid getting too close (i.e. nearer than 2 metres).

Self-isolation is the strictest form of social distancing and should be applied if:

you have flu-like symptoms (immediately consult your health care provider and follow their directions and advise your company).
have been diagnosed with COVID-19.
have returned home from another country.
have been in contact with someone who has been diagnosed with the illness.
Need More Information?
Get information from credible sources as misinformation can spread quickly.
Webinars
The following webinars are currently available:
Ongoing Series
Past Webinars:
March 4, 2020
2019 Novel Coronavirus (COVID-19): From an emerging novel infectious disease to planning for a pandemic response, DR. Vinita Dubey, Associate Medical Officer of Health for Toronto Public Health -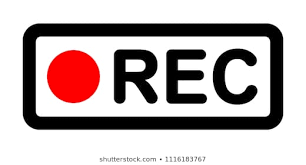 Webinar Recording

Resources
Government and international health organizations:

Business Continuity Partner Organizations: